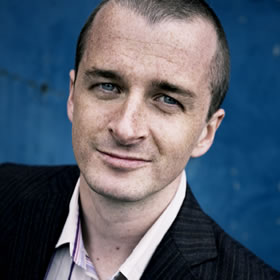 Mark Boulton is a graphic designer from near Cardiff in the UK. He used to work as a Senior Designer for the BBC, before he took leave of his senses and formed his own design consultancy, Mark Boulton Design. He studied typography, enjoys watching a good boxing match, and is partial to a really good cuppa.
Articles by Mark Boulton
Mark Boulton uncovers some ugly truths about font embedding on the web, but being the nice chap that he is, doesn't leave without teaching us all how we can overcome them through careful typeface selection.

Mark Boulton borrows some techniques from photographic composition to give an insight into how art direction can be conducted on the web. Learn how we can begin to bridge the gap between template-driven pages and content that really communicates.

Mark Boulton revisits the HTML data table for a quick look at how legibility and communication of complex data can be helped through careful typesetting. Everyone likes a neat table at Christmas, especially Aunty. You wouldn't want to upset Aunty now, would you?