The end of 2009 is fast approaching. Yet another year has passed in a split second. Our Web Designing careers are one year older and it's time to reflect on the highs and lows of 2009. What was your greatest achievement and what could you have done better? Perhaps, even more importantly, what are your goals for 2010?
Something that I noticed in 2009 is that being a web designer 24/7; it's easy to get consumed by the web. It's easy to get caught up in the blog posts, CSS galleries, web trends and Twitter! Living in this bubble can lead to one's work becoming stale, boring and basically like everyone else's work on the web. No designer wants this.
So, I say on 1st January 2010 let's make it our New Year's resolution to create something different, something special or even ground-breaking! Make it your goal to break the mold of current web design trends and light the way for your fellow web designer comrades!
Of course I wouldn't let you embark on the New Year empty handed. To help you on your way I've compiled a few thoughts and ideas to get your brains ticking!
Don't design for the web, just design
A key factor in creating something original and fresh for the web is to stop thinking in terms of web design. The first thing we need to do is forget the notion of headers, footers, side bars etc. A website doesn't necessarily need any of these, so even before we've started we've already limited our design possibilities by thinking in these very conventional and generally accepted web terms. The browser window is a 2D canvas like any other and we can do with it what we like.
With this in mind we can approach web design from a fresh perspective. We can take inspiration for web design from editorial design, packaging design, comics, poster design, album artwork, motion design, street signage and anything else you can think of. Web design is way more than the just the web and by taking this more wide angled view of what web design is and can be you'll find there are a thousand more exiting design possibilities.
Note: Try leaving the wire framing till after you've gone to town with some initial design concepts. You might find it helps keep your head out of that 'web space' a little bit longer, thus enabling you to think more freely about your design. Really go crazy with these as you can always pull it back into line later. The key is to think big initially and then work backwards. There's no point restricting your creativity early on because your technical knowledge can foresee problems down the line. You can always sort these problems out later on… let your creative juices flow!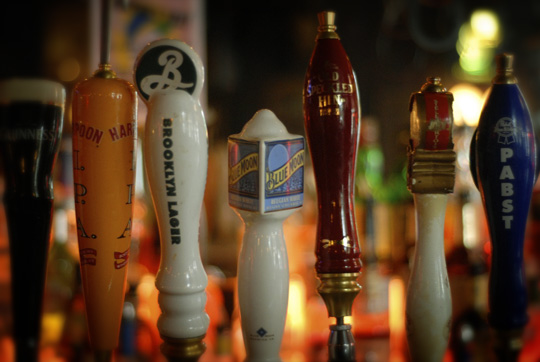 Inspiration can come from anywhere! (Photo: modomatic)
Try something new!
Progress in web design or in any design discipline is a sort of evolution. Design trends and solutions merge and mutate to create new design trends and hopefully better solutions. This is fine but the real leaps are made when someone has the guts to do something different.
Don't be afraid to challenge the status quo. To create truly original work you have to be prepared to get it wrong and that's hard to do. When you're faced with this challenge just remind yourself that in web design there is rarely a 'best way to do something', or why would we ever do it any other way?
If you do this and get it right the pay off can be immense. Not only will you work stand out from the crowd by a mile, you will have become a trend setter as opposed to a trend follower.
Tell a story with your design
Great web design is way more than just the aesthetics, functionality or usability. Great web design goes beyond the pixels on the screen. For your website to make a real impact on it's users it has to connect with them emotionally. So, whether your website is promoting your own company or selling cheese it needs to move people. You need to weave a story into your design. It's this story that your users will connect with.
To do this the main ingredients of your design need to be strongly connected. In my head those main ingredients are Copy, Graphic Design, Typography, imagery and colour.
Copy
Strong meaningful copy is the backbone to most great web design work. Pay special attention to strap lines and headlines as these are often the sparks that start the fire. All the other elements can be inspired by this backbone of strong copy.
Graphic Design
Use the copy to influence how you treat the page with your graphic design. Let the design echo the words.
Typography
What really excites me about typography isn't the general text presentation on a page, most half decent web designer have a grasp of this already. What excites me is the potential there is to base a whole design on words and letters. Using the strong copy you already have, one has the opportunity the customise, distort, build and arrange words and letters to create beautiful and powerful compositions that can be the basis for an entire site design.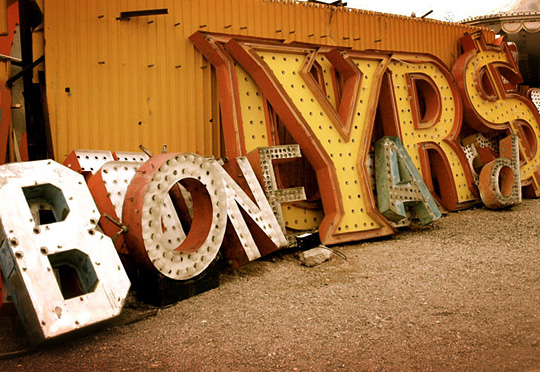 Get creative with Typography (Photo: Pam Sattler)
Imagery and Colour
With clever use of imagery (photographs or illustrations) and colour you further have the chance to deepen the story you are weaving into your design. The key is to use meaningful imagery, don't to insert generic imagery for the sake of filling space… it's just a wasted opportunity.
Remember, the main elements of your design combined are greater than the sum of their parts. Whatever design decisions you make on a page, make them for a good reason. It's not good enough to try and seduce your users with slick and shiny web pages. For your site to leave a lasting impression on the user you need to make that emotional connection.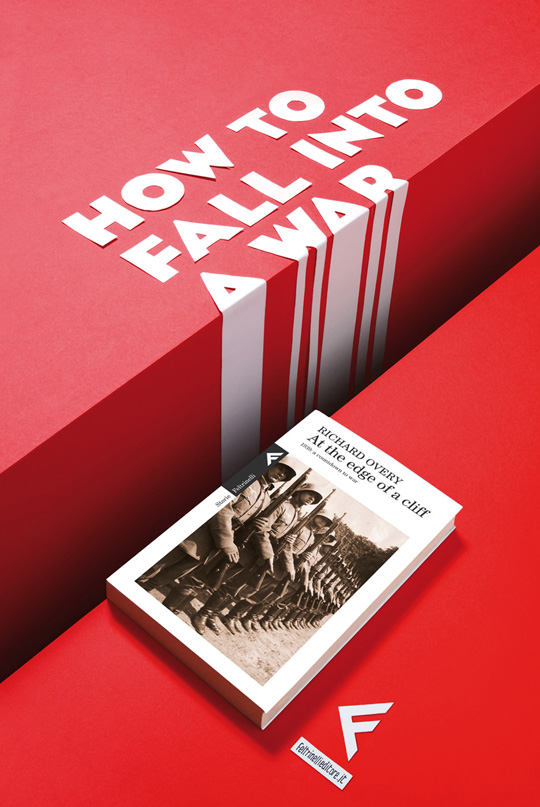 Telling the Story (Advertising Agency: Tita, Milano, Italy, Art Director: Emanuele Basso)
Go one step further
So you've almost finished your latest website design. You've fulfilled the brief, you're happy with the result and you're pretty sure your client will be too. It's at this point we should ask ourselves "Can I push this further"? What touches could you add to the site that'll take it beyond what was required and into something exceptional? The truth is, to produce exceptional work we need to do more than is required of us. We need to answer the brief and then some!
Go back through your site and make a note of what enhancements could be made to make the site not just good but outstanding. It might be revisiting a couple of pages that were neglected in the design process, it might be adding some CSS 3 gloss for the users that can benefit from it or it might just be adding some clever little easter eggs to show that you care. These touches will soon add up and make a massive difference to the finished product.
So, go one step further… take it further than you anyone else will. Then your work will stand out for sure.
Parting message
I love being a designer for many of reasons but the main one being that with every new project we embark on we have the chance to express ourselves. We have the chance to create something special, something that people will talk about. It's this chance that drives us onwards day after day, year after year. So in 2010 shout louder than you ever have before, take chances, try something new and above all design your socks off!