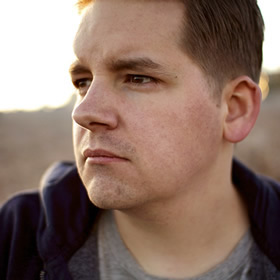 Paul Robert Lloyd is an interaction designer at Clearleft, a user experience agency in Brighton, England. He leads the design at web font service Fontdeck and co-founded Multipack, a community for web designers and developers in Birmingham. He's worked for clients such as Mozilla, NBC Universal, BBC, Channel 4, Apture and Ning, and is happiest when crafting simple yet engaging interfaces that are native to the web and appealing to users.
He writes about design, travel and more on his blog, posts photos to Flickr and maybe one day he'll say something sensible on Twitter.
Articles by Paul Robert Lloyd
Paul Robert Lloyd engages with the two main approaches to the matter of responsive images and finds them wanting. Could "Bah, humbug!" be a reasonable response to markup excess?

Paul Robert Lloyd unfurls his seraph wings to proclaim peace on Earth and the importance of goodwill between designers and developers. It's not the office Secret Santa that unites them, but constant contact and shared appreciation of different skills.