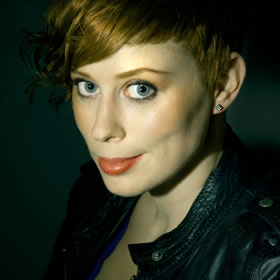 Originally from Canada's icy north, Hannah Donovan is creative director at Last.fm, where she's worked for the last four years. Before moving to London to work at Last.HQ, she designed websites with Canada's largest youth-focused agency working on brands such as Hershey, Heineken and Bic. Previous to that, Hannah designed for Street Print, a Canada Research Council funded, open source web app for sharing and archiving printed ephemera. Hannah also plays the cello with an orchestra and draws monsters.
Articles by Hannah Donovan
Hannah Donovan recounts her recent retreat (with twelve other web geeks) to /dev/fort "to think up, build and finish something – without readily available internet access". Usually there's only one kind of cold turkey suitable around Christmas, but it paid dividends for the project's outcome.