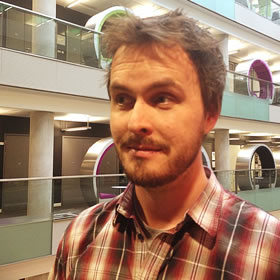 Dan Donald, based up near Manchester, currently tinkers with web things at BBC Sport, tries his hand from time to time at speaking, and tweets nonsense as @hereinthehive. He hopes to finally get big-picture-web-journal-thing Break the Page launched at some point before the end of the world. When not webbing it up he makes noise in Mark of 1000 Evils and stacks up side projects he'll never get to.
Articles by Dan Donald
Dan Donald conjures up the ghost of Christmas Yet To Come through the possibilities offered by the contextual data available to us from web-enabled devices.