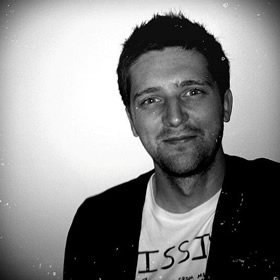 Robert Mills is Studio Manager at Bluegg and author of Designing the Invisible from Five Simple Steps. As a journalism graduate and former BBC Audience Researcher he likes words and data but mainly words.
In the day job Rob shares design decisions with clients and explains the rationale behind them. Aside from the general tasks needed to keep a studio ticking over he's also chief proof reader and content ambassador for internal work and client work.
You might also spot him in .Net Magazine as part of their big question panel, opinion piece writer or awards judge. You can also find him on Twitter. He will write for coffee or Monster Munch but never for raisins or yoghurts with bits in.
Articles by Robert Mills
Robert Mills gathers us round the fireplace to listen to his story of the invisible elements of design. Such intangible effects deserve our attention, or the Ghost of Christmas Yet to Come will pay us an unwelcome visit…