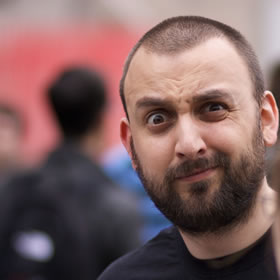 Patrick Griffiths has been doing the professional web developer thing since 1999, and HTML and CSS has pretty much always been his specialty. He has worked for the likes of Vodafone, Wiley, and on various UK Government projects, and has contributed a number of articles and projects to well respected web design resources.
Articles by Patrick Griffiths
Patrick Griffiths experiments with a straightforward method of adding rounded corners to a CSS-based box. Everyone loves rounded corners, so if this doesn't put a partridge in your pear tree, then nothing will.