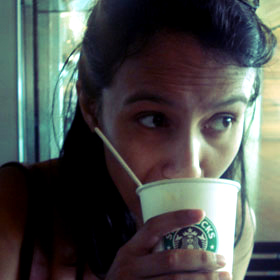 Inayaili de León (or just Yaili) is a web designer and blogger. She grew-up in Portugal and currently lives and works in London, spending most of her days creating clean markup, writing and trying hard to ignore the existence of Internet Explorer (and failing).
Her articles can be read on her own blog, Web Designer Notebook, but she frequently writes for Smashing Magazine on the topic of advanced CSS.
You can follow her daily ramblings on design, web standards, pizza, chocolate and cats, on Twitter.
Articles by Inayaili de León
Inayaili de León shares her Christmas CSS wish list with us: from adjusting alternative font sizes to flexible box layouts, Santa's little helpers will be kept very busy finding it all. And what's on your list this year?

Inayaili de León introduces some of the new form field types available in HTML5, and then goes on to look at some more advanced CSS3 techniques which can be used to keep your forms looking sharp and ship shape.