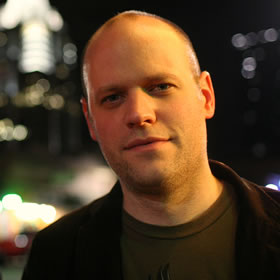 Dan Cederholm is a web designer and author based in Salem, Massachusetts. He's the founder of SimpleBits, a tiny web design studio. He's writes and speaks (in non-poetic form) about interface design during the day, and plays the ukulele and drinks wine at night.
Photo: Scott Beale / Laughing Squid

Articles by Dan Cederholm
Dan Cederholm is a skillful designer who's attention to pixels could ne'er be finer. He brings technique for good boys and girls of how to create nice graphical curls. So on the night before Christmas all through your house, get your page curling by stirring your mouse.