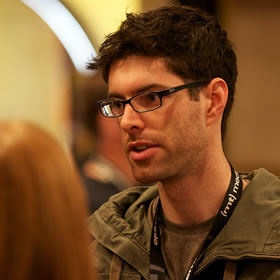 Ben Bodien is Co-Founder of Neutron Creations and a front-end development journeyman, and sometimes dabbler in interface design (when there are no grown-ups around to stop him). His employers and clients have ranged from video game companies to hedge funds and from bedroom and VC backed startups to publicly listed multinationals. His other loves include coffee, jazz and cocktails, often consumed in combination. You can observe him quizzically from a safe distance on Twitter @bbodien.
Photo: Stefan Nitzsche

Articles by Ben Bodien
Ben Bodien fosters seasonal goodwill with his sparkling vision of web workers as dedicated craftspeople: understanding and sharpening the tools of our trade; appreciating the challenges, nuances and responsibilities of our craft; and instinctively knowing when something just works. Hope and joy for the new year!