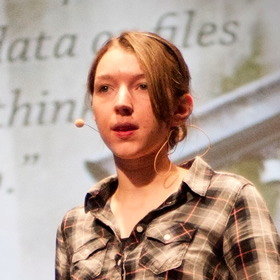 Anna Debenham is a freelance front-end developer living in Brighton in the UK. She likes the seagulls, except when they steal her bagels.
Recently she's been testing as many game console browsers as she can get her hands on.
Articles by Anna Debenham
Anna Debenham harnesses the console browser huskies to the sled of web design and races off into the deeply forested landscape, leaving in her wake only an in-depth analysis of the new Wii U and its internet capabilities.

Anna Debenham spruces up your workflow by surveying the snow-strewn field of web style guides, and explaining how to tie them up nicely with a bow for the benefit of you, your faithful team of developer huskies, and your ever-loving clients.