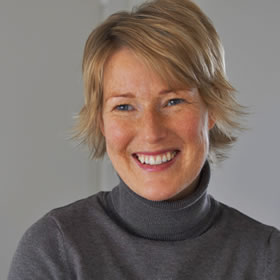 Veerle Pieters is a graphic/web designer based in Deinze, Belgium. Starting in '92 as a freelance graphic designer, Veerle worked on print design before focussing more on webdesign and GUI (since '96). She runs her own design studio Duoh! together with Geert Leyseele. Veerle has been blogging since 2003 and is considered number 39 on the list of "NxE's Fifty Most Influential 'Female' Bloggers".
Articles by Veerle Pieters
Veerle Pieters tames the behemoth with her tips on getting the most out of Photoshop as a web design environment. Until Santa delivers the perfect web design application, boost your productivity with these gift-wrapped techniques.

Veerle Pieters gets up close and personal with geometric patterns and presents us with a handy Photoshop technique for slicing and dicing seamless tiles. Keep your repeating geometric patterns deep and crisp and even with these simple steps.

Veerle Pieters saves us from the code (the incessant code!) with a dazzling design technique using Illustrator's Mesh feature. Coders take note! You can make something really pretty by just following a few basic steps. Will wonders never cease?