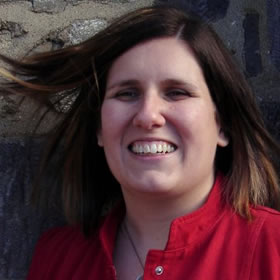 Kimberly Blessing has been developing Web sites since 1994 and has been a professional standards evangelist since 2000. She has worked for large companies like AOL and PayPal, leading their transitions to Web standards. She has also consulted for institutions large and small, helping them migrate to Web standards. She is a member and former Group Lead of the Web Standards Project and is active in other local, grass-roots Web standards efforts. (Geez, can we say "Web standards" any more in this bio?) An instructor in and a graduate of Bryn Mawr College's Computer Science program, Kimberly is also passionate about increasing the number of women in technology.
Articles by Kimberly Blessing
Kimberly Blessing takes a look at some different methods for marking up the progress meters commonly found on site checkouts. Particularly looking with respect to semantics and accessibility, Kimberly presents a neat solution of her own. Check it out. (sorry!)

Kimberly Blessing examines some common hacks used to deliver specific CSS rules to the stylistically-challenged Internet Explorer. With the forthcoming arrival of IE7, unchecked hacks could really knock the stuffing out of your turkey, so let us guide your sleigh tonight.