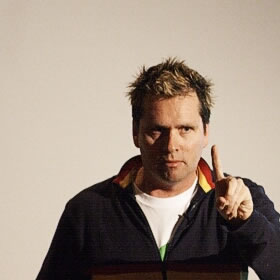 John Allsopp is a founder of Westciv, an Australian web software development and training company, which provides some of the best CSS resources and tutorials on the web. Westciv's software and training are used in dozens of countries around the World. The head developer of the leading cross platform CSS editor, Style Master, John has written on web development issues for numerous web and print publications and was one of the earliest members of the Web Standards Project.
Articles by John Allsopp
John Allsopp has a shining example of what can be done to customise the look of HTML buttons without resorting to images. Custom button styles are a frequent request, but the use of images can heavily restrict the implementation. Avoid those pitfalls by sticking to pure CSS.

John Allsop applies a little bit of style to exhibit how life can be breathed into any instance of the hCard microformat. Like the wrapping on a good gift, add a little sparkle to your pages with this handy step-by-step tutorial.