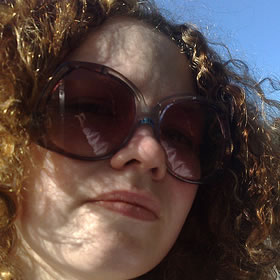 Henriette Weber is the founder of Toothless Tiger where she thrives as a social business expert, specializing in marketing, branding, online presence, social media and communities.
In addition, she works with web trend spotting, e-commerce and online reputation management.
Her "formal" pitch is that "she helps companies use their online presence and strategies as a marketing tool" – but basically her hidden talent (and her real pitch) is "to stop companies from looking like (complete) asses online".
Articles by Henriette Weber
Henriette Weber argues that there's no more time for 'business as usual'. Instead it's time to turn your company into a rockband and take it on tour. It's Sunday, so kick back with some tea and toast, put the newspaper to one side and ponder something a little different.