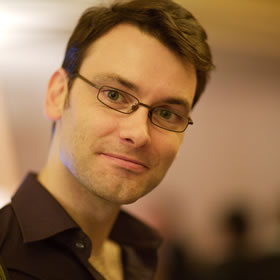 Gavin Bell designs web applications and social software for the Nature Publishing Group. Large scale web applications covering identity, on-demand media and social software have been the main focus of his work. Since the early 90s he has worked in academia, advertising, publishing and developed multimedia software.
He is the author of a forthcoming book entitled Building Social Web Applications for O'Reilly Media Inc. He lives in London with his wife and two sons. He keeps track of the world on take one onion, you can keep track of him on twitter and gavinbell.com were he generally avoids the third person.
Photo: James Duncan Davidson

Articles by Gavin Bell
Gavin Bell takes some time to consider date-based content and how we publish it on the web. We're generating more digital content than ever, and the date and time of creation is an increasingly useful metric. But how do we publish that in a way that remains useful for us now and the generations to come?