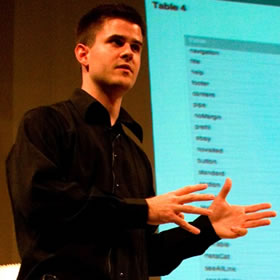 Articles by Dave Shea
Dave Shea considers the impact of shape and balance on design, and how it can affect user perception. Like that oddly shaped gift under the tree that never quite makes sense until it's unwrapped, sometimes you can never be sure until you give it a shake. So let's get shaking, people.

Dave Shea casts a critical eye over the process of choosing a colour palette – in particular, techniques for picking tones from a photograph. As Santa found one foggy Christmas eve, choice of colour can be absolutely critical to success.